Dr. Michelle Norton, D.C., GFS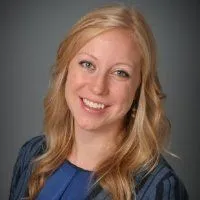 As an avid sports enthusiast, Dr. Norton enjoys working with families and individuals of all ages and skill levels to help them understand how their body is affected by the events they undertake. She works with each chiropractic patient to help them recognize how they can improve their quality of life and how that may transition into the activities they participate in on a day-to-day basis. She also helps our community with a variety of chiropractic concerns from back and neck pain to headaches, pregnancy, and everyday well-being.
She received her Doctor of Chiropractic degree from Northwestern Health Sciences University in 2008 and is a member of the American Chiropractic Association and the Minnesota Chiropractic Association. She has returned to the United States after working for four years in New Zealand, Scotland and London.
Working with you as an individual is a foremost concern of Dr. Norton. She will take the time to help you understand what is happening with your body and what can be done from a chiropractic standpoint to help keep you as healthy as physically possible.